Art, Access, and Tech
A conversation with Marek Claassen, co-founder of Artfacts, the largest curatorial database, and Limna, the first AI-powered art advisor via a mobile app.
The art industry often seems to reproduce the same inequities that we see in other industries, with its opacity and market speculation. As a data-driven entrepreneur with a passion for art and creativity, Marek Claassen aims to break this cycle as an inspiring advocate of a future-oriented politics driven by transparency and fairness.
Marek is the founder of Artfacts, the world's largest exhibition database, and the co-founder of the new app Limna, which uses AI-driven algorithms to present transparently calculated price recommendations for a particular artist's work. By making these data-informed prices available and applying a new approach to the longstanding structures of the art world, Limna opens up the art market to new types and generations of people, from art lovers to aspiring young collectors.
Marek offers insight into the inspirations and challenges that have shaped his long career in the arts as well as the importance of AI and its role in pushing the boundaries of popular perceptions of and access to the art market.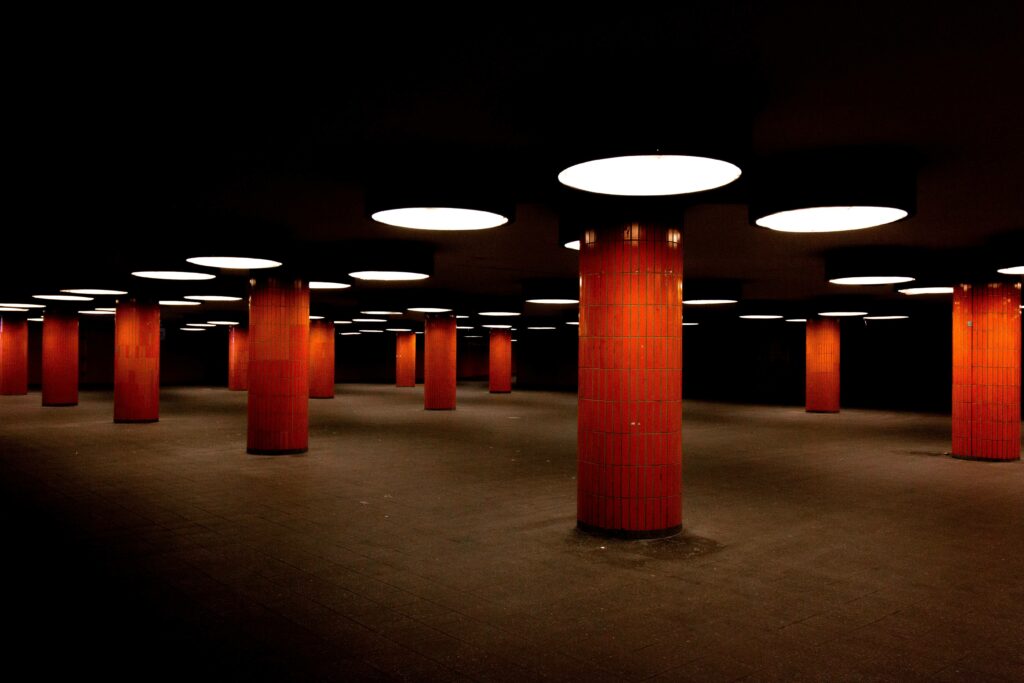 Art and technology have always been central interests in my life, and Berlin, with its vibrant art scene and underground culture in the 60's and 70's, had a great impact on me. Immediately after college, one of my experiences was an apprenticeship with Dieter Brusberg, a Berlin art dealer who participated in the first ever modern art fair, Art Cologne, in 1967. When Brusberg asked me to develop software to run his art gallery, I found my calling.
After experimenting with a few other business ventures, my partner Stine and I launched Artfacts in 2001, and it has been the focus of my career ever since: with its vast store of exhibition data globally from 1863's Salon des Refusés onwards, this platform has become a huge curatorial resource, covering more than 1,000,000 exhibitions, 700,000 artists, 23,000 galleries and nearly 8,000 museums.
The question I asked myself was: How can we measure the attention that artists are getting from art curators? This led to the creation of our Artist Ranking algorithm in 2004, a first in measuring the cultural reputation of any artist. In a nutshell, the algorithm assigned a ranking score to each gallery, institution and museum, and this score could then be applied to any artist exhibiting at one of these institutions.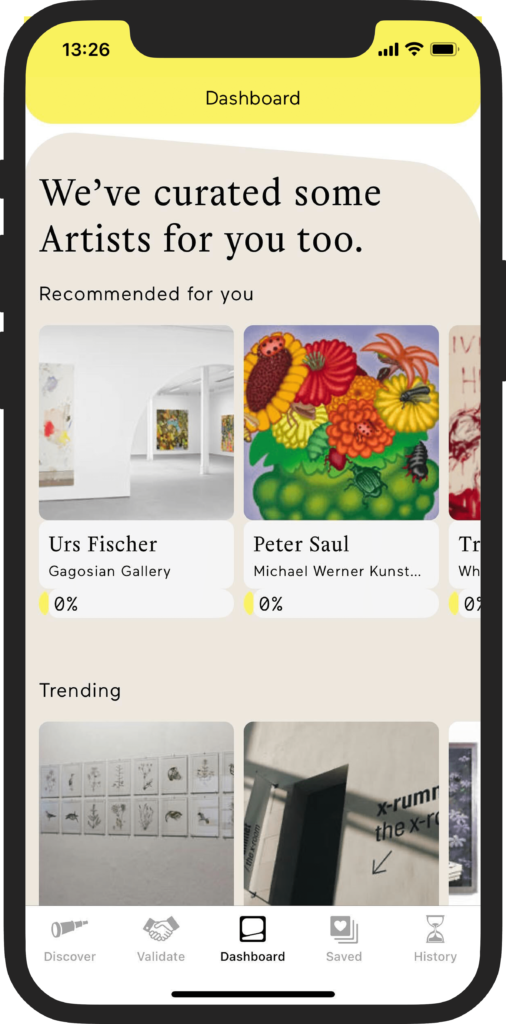 So now that I had this treasure trove of data, all I needed was the right way to use it. With Limna, which is now available on the Apple App Store, that moment has arrived. The app allows more people –– and different people –– to buy fine art with confidence, particularly in the contemporary primary market. This in turn helps to support more artists that are still living and working.
When it comes to pricing art, various social, cultural and economic factors intertwine in quite a complex way to make up the final value. There are so many factors that even the most sophisticated artificial intelligence can have trouble covering them all. Is the work fresh on the market, for instance? Is it one of the artist's best works? How prestigious were the previous owners? How have past sales at auction impacted their prices from galleries?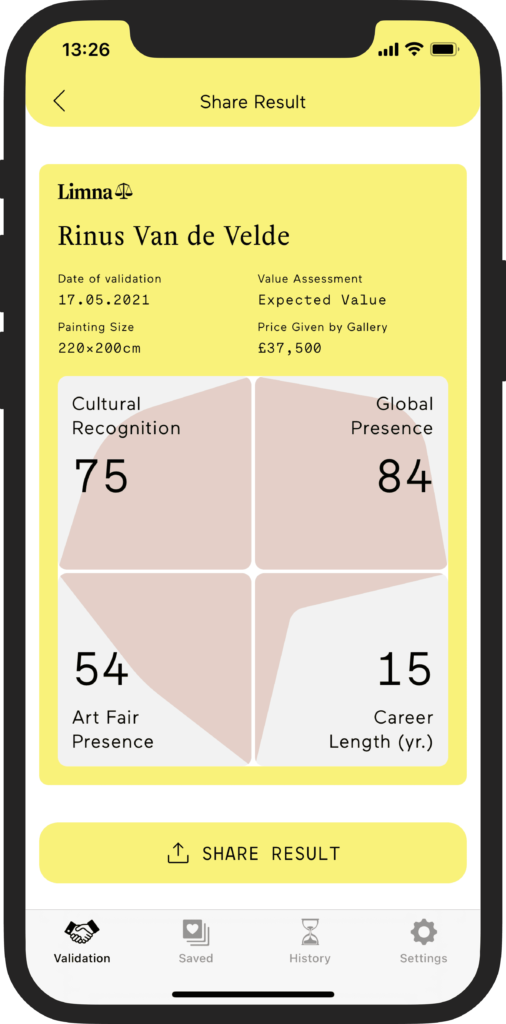 By correlating cultural significance and price development, Limna is providing an answer to this problem, and this kind of transparency is in the interest of the entire market. Artists can escape the feeling that some unknown power controls their creative lives. Gallerists will find that more and more people are interested and can access art with a level of understanding, which means more buyers at fairs and in galleries looking to acquire paintings and objects. Additionally, buyers and collectors themselves can benefit from fairer and more transparent pricing, as well as detailed information on the background and trajectory of the artists catching their eye.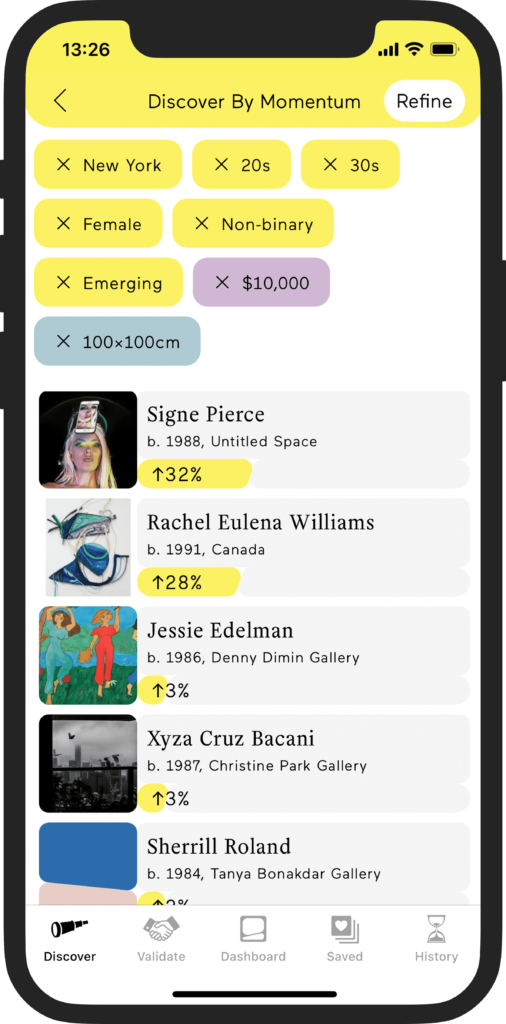 We see Limna as an opportunity to work especially closely with the entire community of living contemporary artists, galleries, and curators with the goal of bringing in new collectors that can appreciate the value of a transparent art world. In this way, we look forward to partnering and collaborating more closely with both leading and emerging figures in the art world to create an industry that is more open and attractive to newcomers. We invite folks to follow us on Instagram at @limna.ai to continue to follow our story.