Inside Look at Interior Design with Little Wing Lee
Little Wing's sharp eye for color, texture, and materiality along with her thoughtful and narrative-driven approach brought her to work with some of the most renowned and inventive design firms, including SOM, Rockwell Group, Ralph Appelbaum Associates, APPARATUS and Ace Hotel Group/Atelier Ace.
In 2019, she started her own interior design practice, Studio & Projects. She also publicly launched Black Folks in Design, an organization whose mission is to bring awareness to and promote the cultural contributions, excellence, and importance of Black designers.
Prior to her career in design, Little Wing worked in documentary television and film, contributing to several Oscar and Emmy nominated projects. Little Wing is a graduate of the Interior Design Master's Program at Pratt Institute, studied landscape architecture at Harvard University Graduate School of Design, and received her Bachelor's degree from Oberlin College.
We asked Little Wing to reflect on her process and how she came to start her firm Studio & Projects.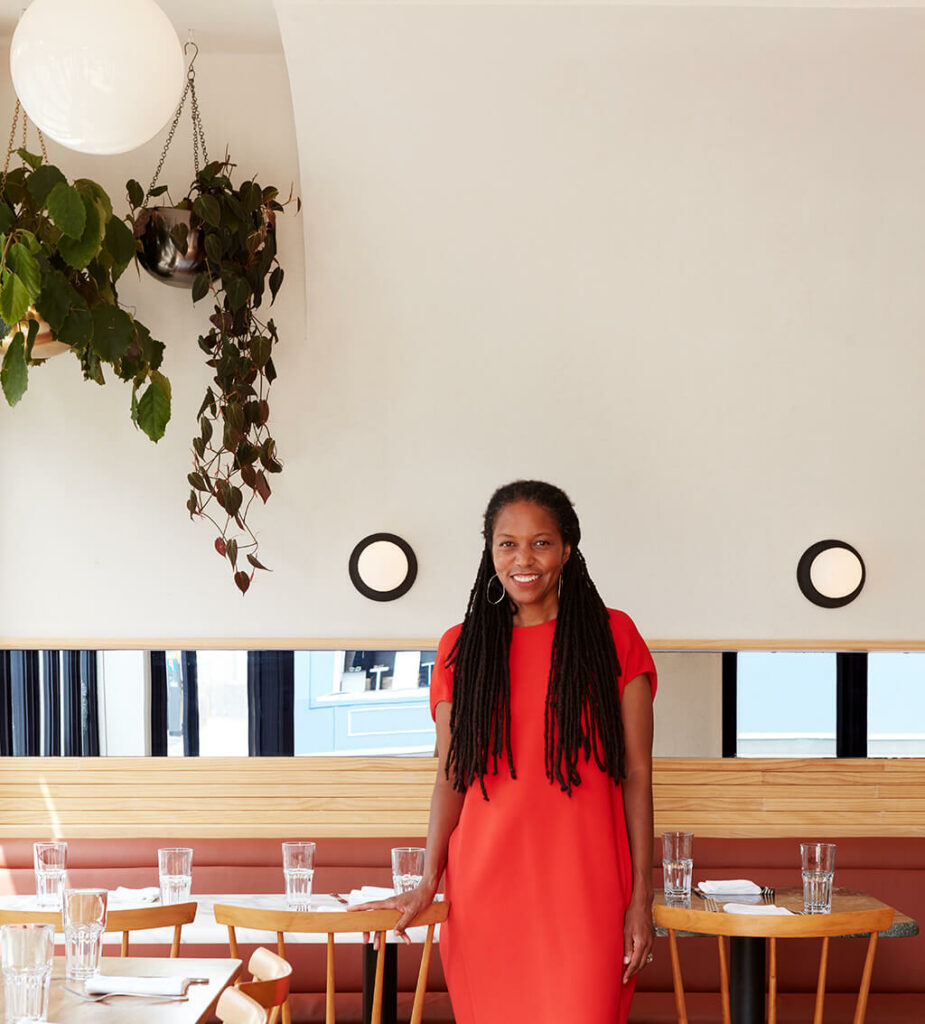 I started my career in design after working ten years in documentary television. I had been working on an intense and intimate documentary series about death and dying which began a process for me of assessing the direction of my own life. While I had always been interested in art and design from a very young age, I had never studied it in a formal way. My mom was a modern dancer and an artist, and has very strong ideas about how a space should feel and about fashion. She gave my sister and me her eye for beauty, so I grew up with a strong appreciation for how spaces and objects and nature could combine to create a beautiful environment.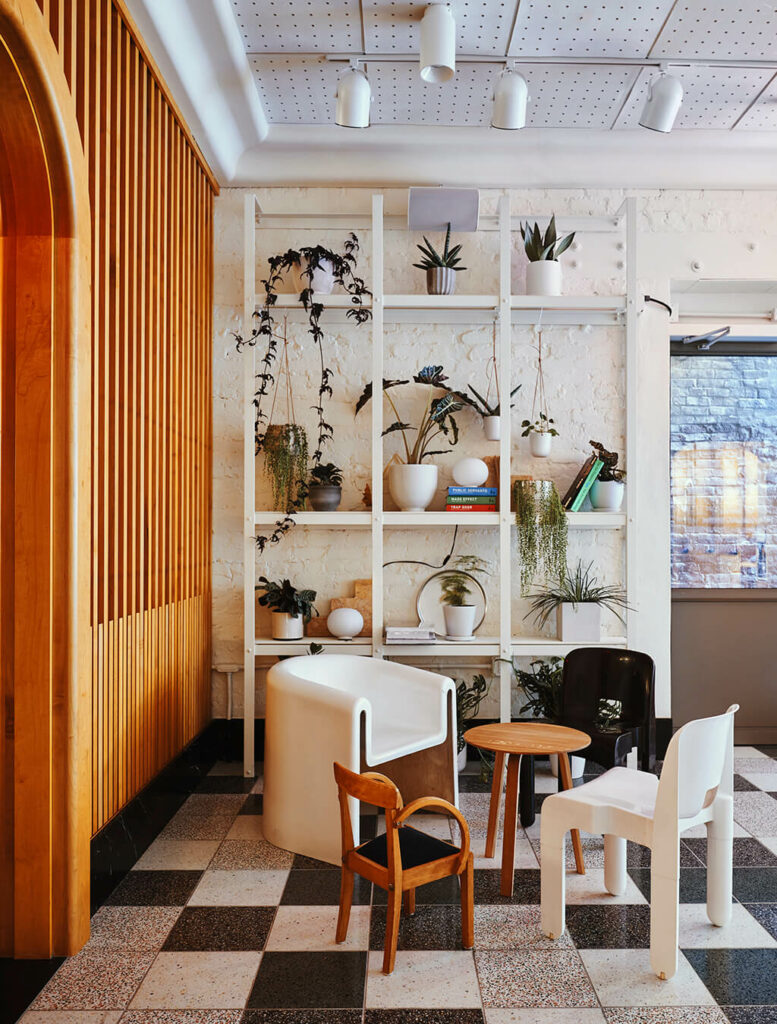 At my firm, Studio & Projects, we design spaces and develop products for cultural, commercial and residential clients. My designs are always informed by context, location and function. I will often look at art for inspiration for color, texture and light. I also consider exterior spaces, the city and the facades of buildings, to reference and acknowledge moments that can be drawn into the space. This Ray project is particularly significant to me both because of its connection to the National Black Theatre and its location in Harlem, which is where my father grew up. I'm equally excited about Ray's commitment to supporting Studio & Projects collaborations with designers and artists locally and globally.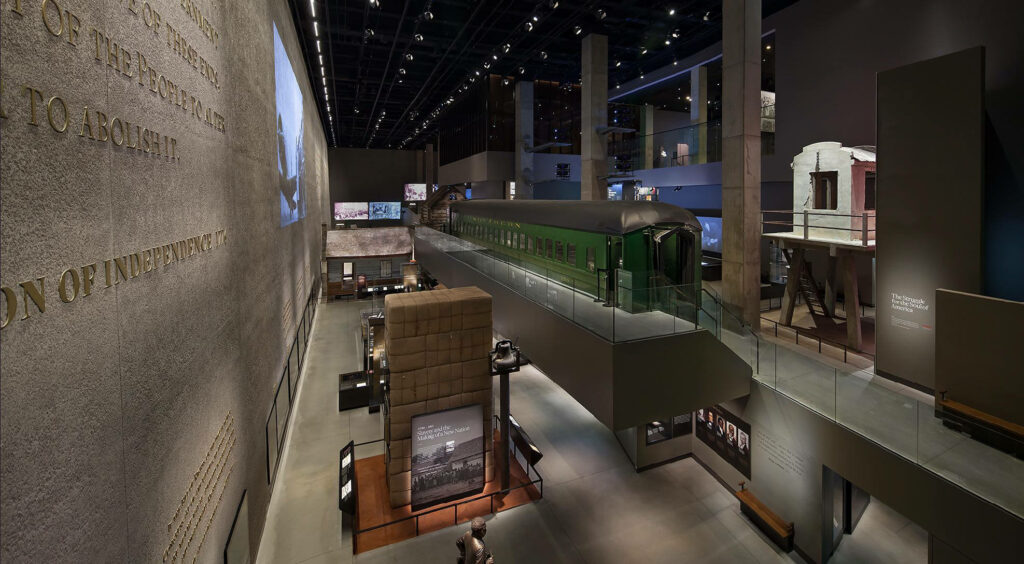 I equally love being able to think about the look and feel of a bar and then design custom stained glass installations or rugs. Thinking about these changes in scale is part of what drew me to interiors. However, I am not only concerned with the interior space of a project. The experience as you approach a space is an important part of your experience of an interior. It can work to set the tone and mood. Similarly, a view within the space will affect how you experience a room — think of a view into a garden or cityscape in the background and/or foreground of the interior.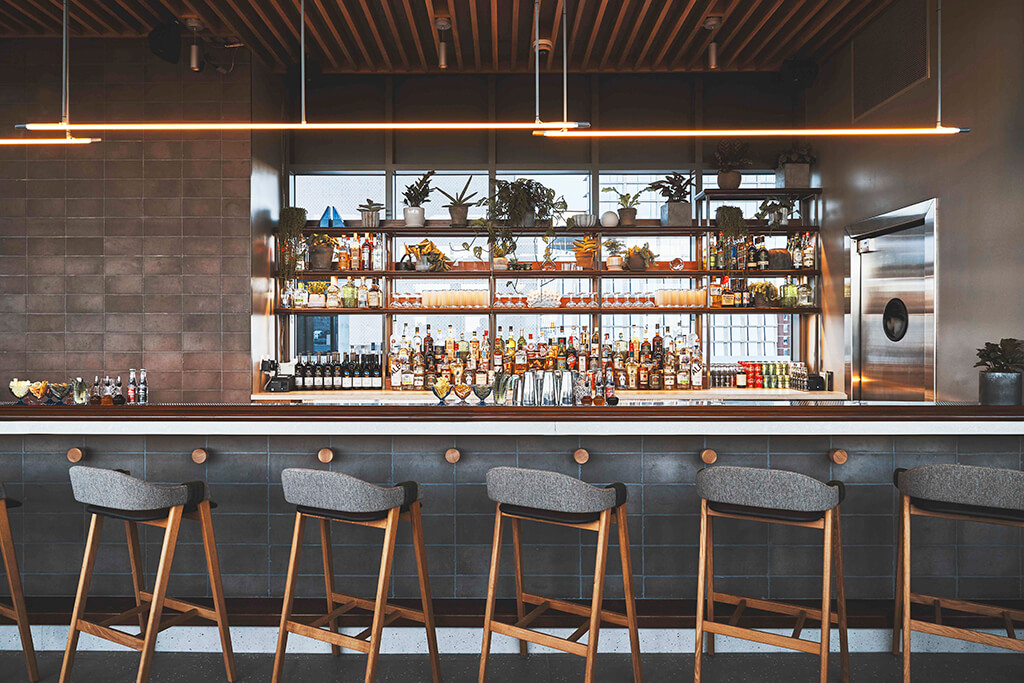 The most exciting part of the process for me is the very beginning and the very end. Coming up with the initial concepts and materials, imagining how a space can be used, throwing in as many ideas as you can, gathering textiles and materials, pulling and editing and honing those ideas down is all very compelling. But there's also the moment at the very end when you see the design come to life – whether it's at the opening party of a bar, someone feeling comfortable in their new home, or being in a museum and people are in tears – all based on design choices we made. It is a pretty incredible and rewarding feeling.