Split Brick Tricks
A reflection on creative materiality by Jeff Charles, Design Studio Manager of Glen Gery
As a manufacturer of clay brick for nearly 140 years, Glen Gery has been the manufacturer of choice for some singularly unique architectural projects over the years. With eleven manufacturing plants across the county, our company as a whole prides itself on having products to suit the needs designers from all walks of the industry. Every once in a while, a project comes along that drives us to get outside the box of our usual catalogue and explore something altogether different. Such was the case, with the upcoming Ray project. In April 2020 at the height of COVID-19 lockdowns across the country, Glen Gery connected with Leong Leong, Ray's architecture partners for their Fishtown project, through a long time Philadelphia distributor, CAVA Building Supply.
The initial conversation was based around doing something entirely different with brick. As a manufacturer, the first thing we wanted to determine was the color as that would decide what plant we went with and ultimately what our options were. Through sampling, we collectively determined that an ultra-saturated red tone made at one of our facilities would be the color of choice. This specific red tone is the direct result of having access to raw material for producing clay brick not available from other plants located further east. In addition, this work aimed to be responsive to Philadelphia's long-standing history with brick masonry. Looking to red brick specifically was in service of creating a building that could be both contextual and contemporary.
Through further development, we decided that a through-body color brick with core holes resulting from the extrusion process would be the ideal unit. We then went through the process with Leong Leong of how to actually create a split brick unit. The design team had established that the overall aesthetic for the façade was brick that had been split across its core holes to give the units a ribbed appearance not found on any other standard production brick units, reminiscent of the Herzog & de Meuron project Vitra Schaudepot. Glen Gery and Leong Leong explored several ways to achieve this, including using thin brick on a metal rail system or adhering thin brick to the façade with a polymer modified mortar. Unfortunately, various pricing and design exercises showed that these methods were either not cost effective or did not produce the desired appearance. This is often what the architectural process illuminates, which means that we then begin to pursue even more creative solutions.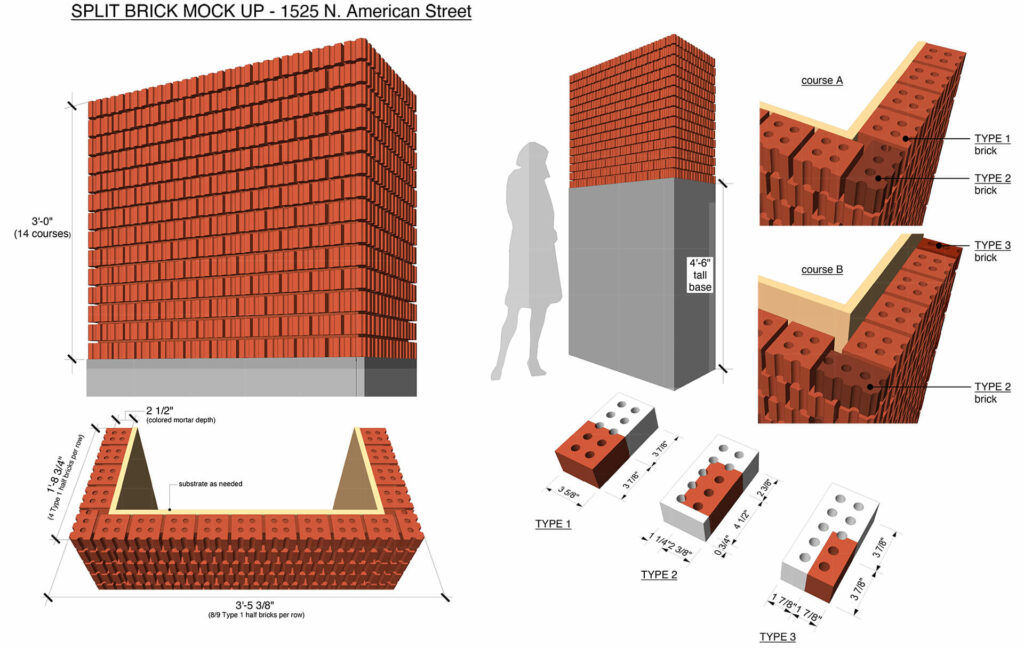 After careful review with the production team and Glen Gery's in house architectural engineer, we determined that full bed depth cavity wall construction would be the best option. The quest then began to find a way to produce a unit that had the desired hand-split appearance while also being cost effective and user-friendly for installing in the field. By altering the core hole configuration on a standard modular sized brick— splitting it in half lengthwise and laying it header face out— Glen Gery was able to provide the look of a hand-split unit with a bed depth suitable for anchored veneer construction.
We had to consider a number of details as we proceeded: getting the exact look and feel while doing it in a way that gave us the best recovery ratio on producing the units. To provide the desired irregularity, the units had to be split by hand. Splitting the units by hand created one of the biggest challenges, as the facility where the bricks were going to be made did not have the space to stage such an operation. At that point Glen Gery determined in order to produce the units, we would need to manufacture full size bricks and complete the splitting process at our local facility about an hour outside of Philadelphia, at which point they would be shipped to the site for installation.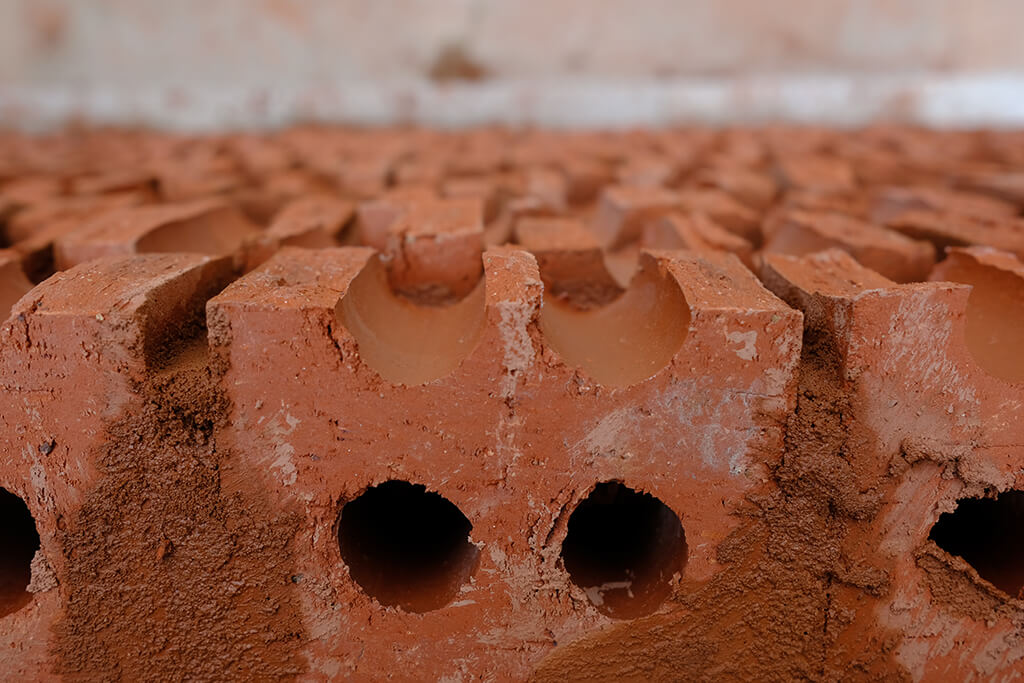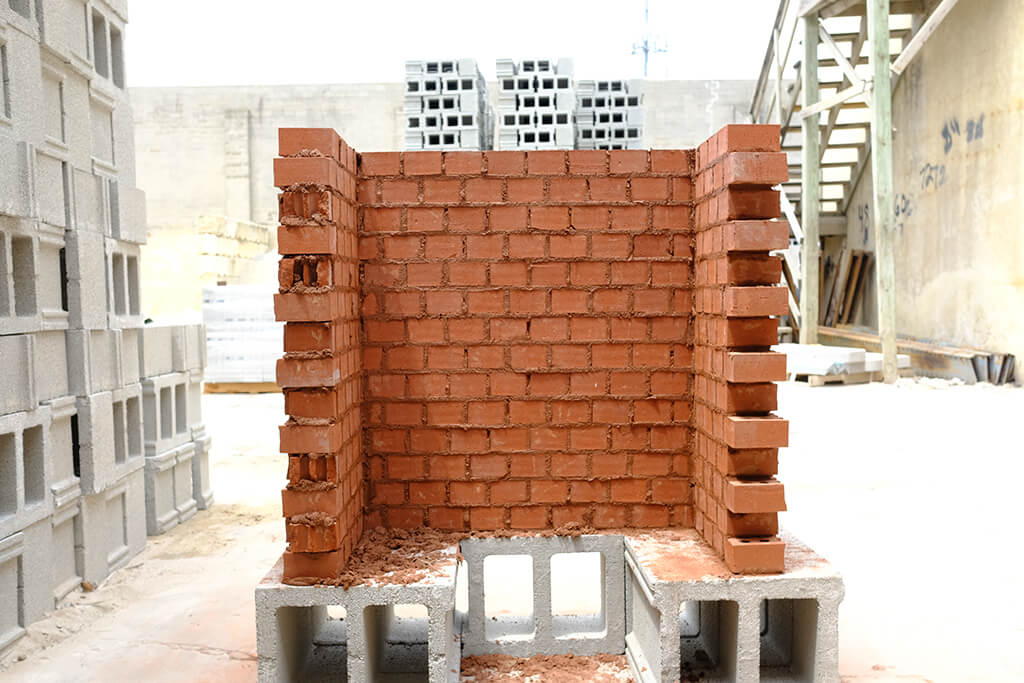 The result is something truly differentiated in the world of brick and masonry products in general. We hope that this collaborative process helps showcase how extra creativity and thinking outside the perceived constraints of a normal process can yield materiality that is both beautiful and cost effective. The brick work on the Ray building, including its saturated red tone and the uniquely rough texture, is an ode to the urban industrial landscape in Fishtown and the surrounding neighborhoods.